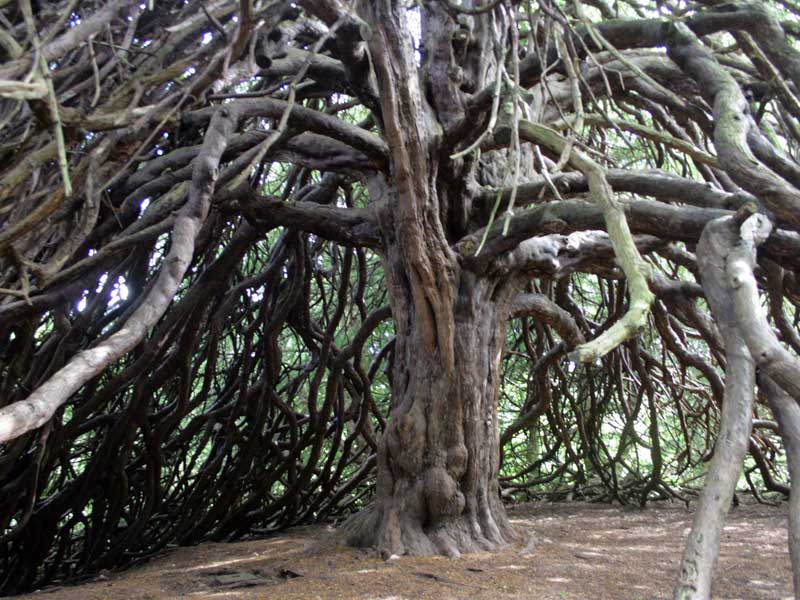 Introduction To The Yew Mysteries
August 3, 2017 @ 9:00 am

-

6:00 pm

|

£108
Register online now for the early-bird rate, and discounted registration for all three workshops.
The Yew Mysteries originated at the end of the Atlantean era in the region of the British Isles. Greek historians made reference to these mysteries as early as the third century BCE. At the heart of these mysteries is of course, the sacred Yew tree, the original Tree of Life. By the 4th century CE. the Yew Mysteries had apparently been destroyed along with countless other so-called pagan 'heresies.'
However, mystery knowledge can only be said to be destroyed when there are no more beings left alive to pass it on. Throughout the British Isles today, there are beings who are very much alive - the ancient Yew trees themselves - who yet hold the keys to this knowledge. Do we have the courage to learn from these wise beings? What might they teach us about ourselves, about our future and about the future of our planet?
This workshop includes:
Introduction to the Yew mysteries - origin, meaning & practice.
Yew Seership - how to 'disenchant' perception. This involves learning a set of perceptual exercises to reignite our capacity for the original or 'embryonic' sensing that is necessary in order to actually approach a Yew in the right way.
The Dragon Body - the 'body of the future', that the Yew mysteries signals us to discover. A key practice of the ancient Yew mysteries.
Encountering the Yew and the Yew Beings - we visit the local Yews and practice what we have learned. Including: the 'gestures' of the Yew as they are reflected in ourselves, how to approach the Yews and to 'touch' them (Eya, an early word for Yew meant ' to be touched by eternity.'), how to safely work with the bark as a consciousness altering alkaloid toxin and how to safely approach the Yew's immense power and the Yew beings through using what we have learned perceptually.
The afternoon will be spent working with ancient Yews in the Brecon Beacons.
This workshop is a pre-requisite for parts 2 and 3.